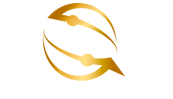 Your True "EureQa" Moment is Here – Tabor Proteus Characterization System Enables Qubit Measurements Within 1 Hour
Book a Tabor Quantum Solutions demonstration unit, and a Tabor physicist will show you how to connect our Proteus Direct Quantum Control Electronics to your Qubit system and start performing characterization within an hour!
The Tabor EureQa Qubit Characterization Software is built on an open-source platform, easily integrated, with a plethora of support from a rapidly expanding community and Tabor's own quantum physicists.
Why is it so powerful?
Reduces cables and complexity

Enables real time FPGA-based processing

Controls any number of Qubits from 1 to 1000

Allows for error correction in real time

The Tabor EureQa Qubit Characterization System is a game-changer in labs both large and small, built expressly to accelerate discovery in Quantum Physics. It's easy to install, no servers or custom computing hardware, just plain Python.
Find your Qubit with our excellent Spectroscopy Algorithms.

Understand your Qubit performance with our Rabi and Coherence measurements.

Relies only on industry-compliant hardware based on PXIe modular platforms

EureQa is built on over 20 years of US based Academic and Commercial Quantum and Qubit Characterization application and research experience.
Plus, EureQa is fully supported by a team of Tabor physicists.
Only Tabor Quantum Solutions provides the full took kit needed for Quantum Control
Direct to RF Arbitrary Waveform Generators

Direct to RF Transceivers
All built on the latest RF Digital-to-Analog and Analog-to-Digital Converters, plus
Amplifiers up to 20GHz

RF Signal generators up to 40GHz

Function Generators

Pulse Generators
Book your demonstration unit!